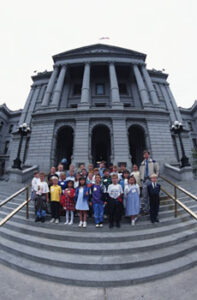 CTEPA is working hard to defeat Big Tobacco in Colorado, and we're seeing results.  In 2004, CTEPA assisted in the successful passage of Amendment 35, also known as the Tobacco Tax. In 2006, we were instrumental in the passage of the Colorado Clean Indoor Air Act requiring nearly all indoor public places to be smoke-free, making our air cleaner, our experiences better and our safety the #1 concern. Without the dedication and hard work of CTEPA's coalition members, these changes might never have happened.
CTEPA knows that one of the best ways to fight Big Tobacco is through changing public policies around tobacco at the state and local levels. We won't keep quiet until Colorado is free from the clutches of Big Tobacco.
If you want to get involved with any of the tobacco control activities mentioned here, please visit our "Join the Fight" section.