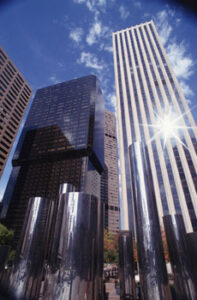 Founded in 1963, the Colorado Tobacco Education and Prevention Alliance (CTEPA) is the oldest existing statewide tobacco control coalition in the United States. CTEPA was originally created by the American Heart Association, the American Lung Association of Colorado, and the American Cancer Society but has since grown to encompass dozens more member organizations.
Since 2000, CTEPA has helped over 15 communities throughout the state pass strong smoke-free laws. Colorado is now recognized as a national leader in the number of local communities that have passed such laws.
CTEPA initiated and helped lead the Amendment 35 campaign, which voters approved in November 2004. Amendment 35 raised Colorado's cigarette tax from 20 cents to 84 cents per pack and doubled the tax on all other tobacco products. The revenue from the tax is dedicated to health care programs, efforts to prevent, detect and treat chronic diseases, and fully fund Colorado's tobacco prevention and cessation program. The U.S. Centers for Disease Control and Prevention (CDC) ranked Colorado 3rd among the states in funding of tobacco prevention programs.
In 2006, CTEPA worked with statewide partners for the passage of The Colorado Clean Indoor Air Act.  The Colorado Clean Indoor Air Act requires nearly all indoor public places to be smoke-free.
Though the Colorado Clean Indoor Air Act and Tobacco Tax have proven enormously successful, our work is not yet done. CTEPA continues to aggressively pursue policies to reduce the deadly toll tobacco takes on our families, communities, businesses, and governments.